Oct 15, 2018
Save the Date
We're doing it again! We're inviting Oregonians from all over the state to ELEVEN simultaneous events, from Astoria to Eugene, Pendleton to Portland, to celebrate the inspired movement we're building in Oregon for clean energy and climate protection. But this ain't just a party, we'll be there with a purpose!

RSVP Now: October 20th Statewide Day of Action
Turn your passion into power
We all received a stark and frightening reminder this month. The climate crisis is here and we have a short time to do anything about it. International scientists give us 12 years to get on track to significantly change our economy to run on clean energy or we'll be overcome by the worst of climate change -- mega-fires, drought for years, violent storms, and deadly heat waves. 
It's more urgent than ever we band together, push down our fear and turn toward hope. We can make the changes necessary if we have the courageous leaders in office to do it.
So take those feelings this stark warning has stirred in you and turn it into power by helping elect climate champions in less than one month. You will help us talk to climate voters in crucial swing districts for Oregon house and senate, and support Governor Kate Brown.
Day of action
We'll have food and coffee/beverages from 9:00 to 9:30. Then a special guest speaker at each event will let you know about cutting-edge climate action in Oregon and why your event location is crucially important to achieving our goals.
Following the brief remarks, you will be trained to help turn out the vote by knocking on doors or phoning voters if you're able. Ballots will be in people's hands.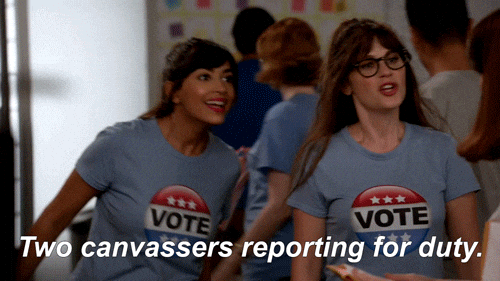 Find your event and sign up today. It's free. It's inspiring.
Rise Up
Do you remember last year's event?! It was an epic gathering, in 13 locations all across Oregon, featuring hundreds of Oregonians. Reading this might refresh your memory and excite you for this year. From Pendleton to Coos Bay and Portland to Medford great activists and first-timers joined us to celebrate and build power to make Oregon a leader in climate protection!
Make sure you turn up the sound on this video to be moved by the gorgeous song --